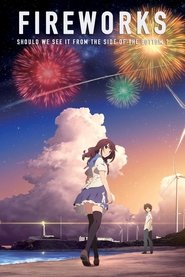 Fireworks, Should We See It from the Side or the Bottom?
Movie – Animation, Romance, Fantasy
Year: 2017

5.6 (81 votes)
Overview
Schoolchildren Norimichi, Yuusuke, and Junichi want to know if fireworks look round or flat from the side. They make a plan to find the answer at a fireworks display, while Nazuna schemes to run away with Norimichi or Yuusuke, whoever wins at the pool.